CASE STUDY: OREN TURNS ENTREPRENEURIAL VISIONS INTO REALITY
CLIENT: TEAM OF PHYSICIAN ENTREPRENEURS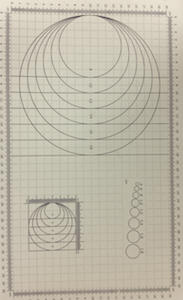 CHALLENGE: A group of entrepreneurs in the medical field developed an idea for a disposable surgical cutting board for use in operating rooms. Before their vision, surgical boards in operating rooms had to be carefully cleaned, sanitized, radiated, repackaged and stored according to strict sanitary protocol. Their idea for a disposable tray would save time, improve costs, resources and efficiencies, and help diminish biomedical waste. This group knew what they wanted to create but didn't know how to go about making it happen.
SOLUTION: Our team figured out the proper paper, substrate and coating with printing needed to create the board. We came up with a paper tray that lies flat with foldable corners, printed with the exact measurements for surgeries. The board met all necessary requirements including a matte finish and a strong, slip-resistant grip.
RESULT – The disposable board created a brand new product in a category of its own that can be used in any hospital in the world. Hospital costs are dramatically lowered, and the entire maintenance process is eliminated. The tray is disposed of by being incinerated with all of the other paper products. The entrepreneurial group sold the product to a major medical supply company, and Oren is an approved supplier of the tray. 126,000 trays were printed in the initial phase, and 2 to 3 million will be printed annually.
CASE STUDY: OREN CREATES CUSTOM BRANDED PAPER FOR RESTAURANT MARKETING
CLIENT: IGNITE RESTAURANT GROUP –Brick House Tavern & Tap, Joe's Crab Shack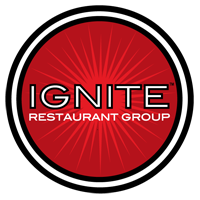 CHALLENGE: This Houston-based restaurant group wanted to create a different kind of bar menu printed on brown Kraft paper for a more rustic, foodie feel to complement the tone and ambiance of their restaurants. They also wanted to showcase the different craft beers and microbrews that are native to the town and region of each of the Brick House Tavern's 16 locations. The menu, pricing and selections are different in each location so 16 variations of the menu had to be created.
SOLUTION: From experience working with restaurant marketing companies, we discussed the ease of manufacturing the printed menus for each location along with the costs. Our team had access to the grade of paper that aligned with the look and feel they were looking for, and presented the idea of printing the menus on rolls that can be torn off individually by servers. This would create a unique customer experience in the restaurant and greatly reduce costs. All of the rolls would be custom printed for each of the 16 locations from Chicago to NJ to Tampa.
RESULT: The price per menu went down from $.14/menu to $.02 per menu which is an 86% savings. 68,285 menus per location have been printed to date, for a total 1.1 million custom menus in the hands of customers.
"We have worked with Oren over the last few years on unique drink menus for one of our restaurant brands. Much to our surprise our crazy idea was turned into a reality in no time, and we've been with them ever since. The menus are a great success thanks to them. Oren's responsive and reliable customer service is like no other. We don't have to worry once we've given them a job, which gives us great peace of mind. With tight turnaround times, Oren always finds a way to get every job done while providing great value." – Erin Woltz, Ignite Restaurant Group
CASE STUDY: OREN HELPS AD AGENCIES MEET TIME-SENSITIVE GOALS
CLIENT: NYC ADVERTISING AGENCY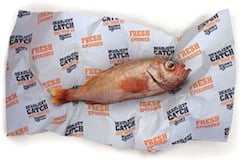 CHALLENGE: A prominent NYC Advertising agency was in search of a paper partner to help promote the new season of the popular Discovery Channel show The Deadliest Catch. They wanted to create and distribute custom sheeted butcher paper branded with The Deadliest Catch logo to send to six major seaport markets in the U.S., coast to coast, from NYC to Seattle. The goal was to have the fish markets use the branded paper as a means to increase awareness about the new season's Fresh Episodes. As the season was fast approaching, they were under a very tight deadline and needed to complete the job within six weeks.
SOLUTION: Our team sampled several different freezer paper grades and sent it to the agency. Their team tested each paper at a seafood market in NYC, and chose the one that best suited their needs. The agency supplied the logo art, and Oren created the layout and design for printing as well as packaging options. The job was completed under deadline and under budget, in just three weeks, in time for all of the markets to use the paper. We handled the printing, packing and direct distribution to the individual fish mongers in all six markets with multiple locations in each city. The paper was used at prominent fish markets including the renown Pike's Place in Seattle.
RESULT: 150,000 customers and viewers were reached with the custom printed freezer paper, launching a successful new season of The Deadliest Catch with higher viewership than the season before.