Paper Converting
At Oren International, we're real people who care greatly about your end result. All custom converting is handled in-house in our custom paper converting facility. You'll work with an experienced staff who personally manages and inspects the creation of your paper product, from the straightest lines and exact measurements to flawless execution of the tiniest details. Your project will be processed with the most innovative paper handling and paper converting equipment for:
slitting/rewinding (roll slitting)
sheeting
coating
laminating
Custom Converting Services
As a paper converter company, our team can create the exact paper size and measurement you need with laser precise results, including:
• Computerized roll saw capable of salvaging wet ends and married rolls.
• Slitting/rewinding 3/8" – 110" widths, 5" – 72" outside diameter, 1" – 12" core.
• Precision sheeting up to 65" x 72", including guillotine capabilities.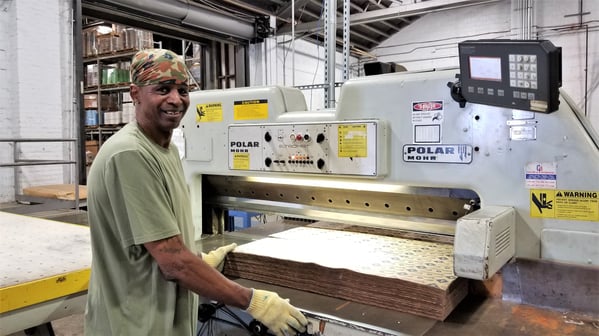 Contact Us to find out how we can help you create the custom paper product you need.