Tube and Core Paper Components
Oren supplies the tube and core paper components to tube and core manufacturers and any company who produces tubes and cores in-house. We know that tight registration and exact measurements for tube and core components make all the difference. At Oren, we offer custom paper dimensions, to include width, diameter and core size. We specialize in precise cutting to reduce waste.
Tube and Core Services Include:
Material Supplies
All basis weights of natural kraft paper, white kraft paper and linerboard. Custom widths, 1 inch and up. Wound on 3, 4, 5, 6 or 8 inch cores.
Kraft paper: 30-90lbs
Linerboard: 22.5-90lbs
White Top linerboard: 26-69lbs
White or bleached Kraft: 30-60lbs
Paper Grades
All grades available with polyethylene coating or aqueous base coating.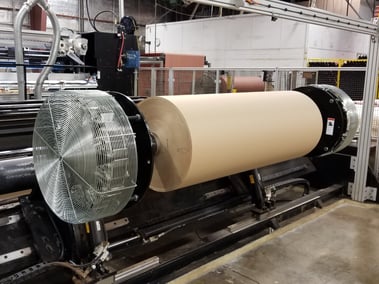 Types of Cores Being Manufactured With Oren Paper
Construction tubes
Yarn and textile cores
Film cores
Pyrotechnic tubes
Light wall cores for tissue, towel and gift wrap
Many other specialty applications
Custom Printing
Any paper grades can be custom printed with a logo, arrows, stripes, or any other requirements.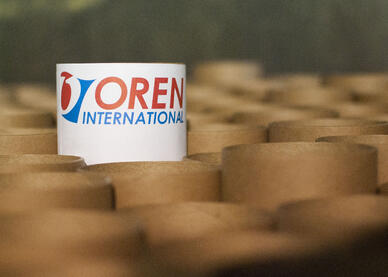 Learn more about how tube and core manufacturers can reduce waste and contact us for a custom quote on tube and core paper component services.