It's no secret that when the weather warms up, patrons begin to get out more and visit their local eateries. The time to prepare for the rush is now. Thinking of amplifying your brand? Do so with our Custom Printed Paper products. Your logo and message can be prominently displayed on rolls or sheets of Butcher paper. Be sure that when your customers take their "food styling" pictures, and post them, that your logo is there for all to see.
Make a brand "splash" with paper
With all of the ways butcher paper is used in the food service industry, why not offer custom printed butcher paper with your logo and message? Beyond the benefits of custom branding butcher paper with your logo, it gives you an opportunity to print your menu, fun artwork or any other message on your butcher paper.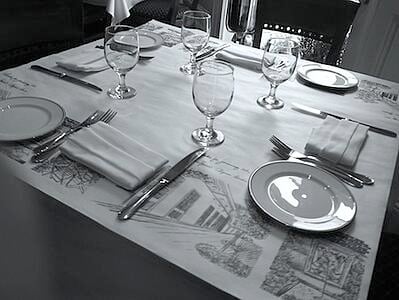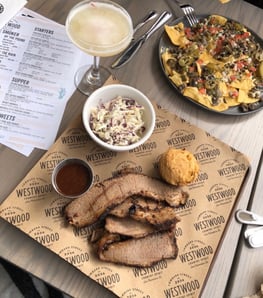 Whether you use butcher paper for wrapping sandwiches, lining trays, covering tabletops or in food baskets, custom branded paper can give you that elegant or lively look. Have fun with your food service paper, maybe even entertain your customers. Print your logo along with a quote or story about your restaurant on your butcher paper.
Our 100% FDA approved butcher paper is available in rolls, or cut to specific sheet sizes. With custom printed paper, you can enhance your food and draw attention to your establishment. With up to 3 colors to add to your design, your customers can be delighted this year with food wrapped in quality, holiday-themed paper.
Contact us to find out more about how custom printed butcher paper can help boost your restaurant branding this holiday season.