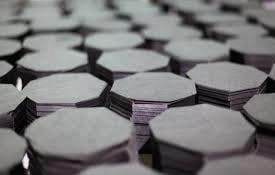 We get a lot of requests for black butcher paper from customers in different industries for a wide variety of applications. In fact, it's one of our frequently requested products. And, while there are two popular butcher paper types: white and pink, the term black butcher paper is actually a common misnomer we hear in the paper converting world.
Known for it's functionality in food service industry, butcher paper is perfect for wrapping fresh meat thanks to its excellent moisture holdout and tear resistance. White butcher paper has historically been a go-to choice among butchers, delis, and other similar food service locations, and pink butcher paper has become very popular in recent years in the exploding barbecue genre of restaurants and aficionados.
Butcher paper has also found a home among crafters and school art programs right next to its close cousin, kraft paper.
So, when it comes to the queries we receive about black butcher paper, what options do customers have? In fact, there are two excellent black paper alternatives we highly recommend:
Black steak paper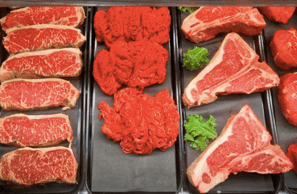 If you're looking for black paper that's appropriate for foodservice use, such as to display fresh meat in a display case or to make to-go orders at your deli really pop, you can use black steak paper. Steak paper:
Resists staining and soak through
Decreases blackening and spoilage
Enhances the appearance of beef in display cases
Although it's not optimal for wrapping meat, black steak paper can handle many other food service related needs.
Black Kraft paper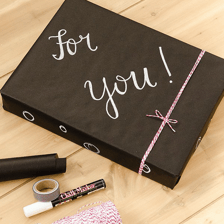 If, on the other hand, you are seeking black butcher paper to use in an arts or craft project, the better alternative is colored kraft paper.
As one of the most versatile of all the paper types we routinely work with, kraft paper comes in numerous sizes, thicknesses, and colors, including black. Black kraft paper has found a comfortable home in the picture framing industry as a liner for the back of picture frames. It's also used for arts and crafts projects or where light barriers and borders are needed.
Now that you know the two main black butcher paper alternatives, you can begin deciding which is the best fit for your project.
Have more questions about finding the right paper to meet your business or personal needs? Contact our paper converting company today to find out how we can help.