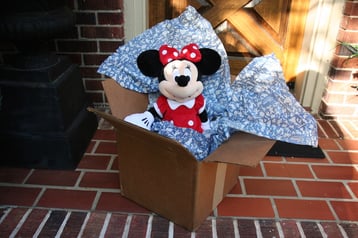 If your business revolves around packaging and shipping products, you're already well aware of the headaches that can come with this, at times, complex business process.
Packaging and shipping can be labor intensive, it often requires reliance on one or more third parties that may or may not have your product's safety at the top of their priority list, and it can be expensive as well. Beyond that, there are strategic hurdles that come up as you're considering how to make the most effective use of every dollar you spend doing business.
As one of the nation's leading paper converters, we have years of experience working with partners in the packaging and shipping industry and we've found that - chosen well and used strategically - paper can help solve many of the common challenges of protective packaging.
Hurdle #1: Affordability
When compared to other packaging materials, paper is almost always among the least expensive options. And in some case, the extra you spend on other materials doesn't have much bearing on how well protected your products are. Depending on the product, as long as it is packed properly with adequate cushioning and in the right-size container, a less expensive paper-based packaging option will generally perform just as well as plastic or another more expensive material.
Hurdle #2: Sustainability
As many consumers today are concerned about environmental issues, they pay attention if they get the impression your company doesn't care about making ecologically responsible decisions.
For instance, if they receive a package from your company that's made from non-biodegradable material like plastic and Styrofoam, they could be left trying to figure out how to dispose of it with a clean conscience. On the other hand, if the package they receive is completely made up of fully recyclable and biodegradable paper products, it shows your commitment to sustainability and puts the customers conscious at ease. (Bonus points if you can incorporate recycled material into your packaging to begin with!)
Hurdle #3: Branding
Another challenge of packaging that many business owners fail to consider is how to get the most marketing and branding benefit from every package you ship. While some more expensive shipping materials don't lend themselves to customization, nearly every paper-based packaging option you can imagine can be customized with your company logo, contact information, or some unique marketing message, ensuring that every individual along the path from your shipping department to the end customer gets multiple exposures to your brand.
For a simple but powerful example of visual branding on packaging, consider the instant recognition customers experience when they open a box and see your logo printed on the paper protecting their product.
If you're looking for ways to improve your business and you'd like to see the affordability, sustainability, and branding effectiveness of your packaging process enhanced, contact us at Oren International to discuss how we can help make your vision a reality.