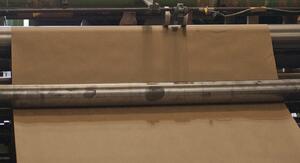 Packing goods for shipping can feel like an art form. Items must be carefully arranged so they will come out unscathed at the final destination. The quest for shipping safety started in 1965, when Dow Chemical Group introduced Styrofoam packing peanuts, which are most commonly used to prevent damage when shipping items.
While peanuts may seem like a good packing solution, it's time to think about a more modern, natural alternative. Kraft paper is an excellent option for shipping products safely. Here area a few reasons to use natural kraft paper in your packages:
Better for you and the environment. Natural kraft paper as dunnage makes a great substitute for Styrofoam packing peanuts, and is better for the environment. Styrofoam takes hundreds of years to break down, emits toxic chemicals, and most recycling centers won't even accept it. Kraft paper is not harmful, is naturally biodegradable and can be recycled. Natural kraft paper also shows consumers that you are an environmentally aware and active company.
Branding and marketing. Never underestimate the power of branding. Your brand logo, website address or other message can be printed on kraft paper, which can be balled up as a packing material. It will give your product a more polished presentation than messy peanuts and promote your brand in a creative way.
Customized Options. Paper packaging is infinitely customizable for your packing needs. No matter the size of the package, large or small, kraft paper can be cut to any size. Have a peculiarly shaped object? Paper can be easily molded to fit any shape or package size and is more compact than Styrofoam peanuts.
Natural kraft paper is the perfect shipping material. It is affordable, practical, eco-friendly and more versatile than using Styrofoam packing peanuts to protect your product during transportation. We'd love to help you create your custom kraft paper today. Just drop us a line to find out how branded kraft paper can enhance your product delivery.