When ordering custom sheeting, it is important that you know what you are looking for, and that you ask right questions to ensure you choose a company that has the capability of meeting your needs. We've compiled 5 questions to ask before you commit: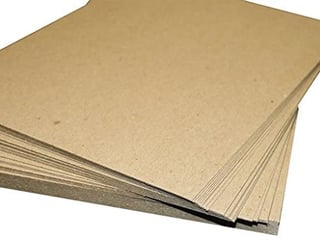 Do you offer comprehensive sheeting services?
You need to know the prospective paper converting company's capabilities and limitations. Does their list of services encompass all aspects of custom paper sheeting? Do they offer enough to suit your needs?
Can you sheet very heavy board items such as Chipboard & SBS (Solid Bleach Sulfate)?
Broadly speaking, paperboard is heavier in basis weight, and thicker and more rigid than paper. If your needs involve heavy paperboard, you need to ensure your company can cut it!
Can you sheet very lightweight paper?
It takes special machinery to sheet lightweight paper just as it does heavyweight paper. Don't assume the prospective paper converting company is equipped to do this.

Do you carry common sizes of butcher paper for various needs?
Butcher and other food service papers are now used in many places beyond the butcher shop. Its moisture resistant properties offer versatile uses for restaurants, delis, grocery stores, and even schools. It is important to know these products are readily available to you…and your customers!
Can you do custom cuts like octagons?
You want to know that a company has both the skill and technical resources to make your vision come to life, that they can precisely execute a truly "custom", non-traditional order.
At Oren International, custom paper projects are our passion, as we help entrepreneurs see what's possible with paper. To find out more about our custom paper services, please contact us. We would love to help you bring your vision to life!