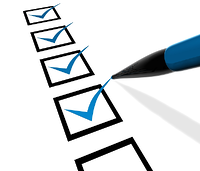 Quality, price and availability of products and services are top reasons for searching for a new paper converter. Does your paper converter have all the characteristics and capabilities you require, such as custom work from 96 inches to 1 inch? From sheeting, and slitting to polycoating and custom work, know what you need jumping in. Use this checklist to make the best decision. Your paper converting company should:
Carry all types of paper that you need.
Perhaps most importantly, choose a company where you can purchase everything you need all in one place. At Oren International, we have a huge variety of kraft paper, food service paper and industrial paper that suits most needs. Our kraft paper collection includes virgin natural kraft, natural recycled kraft, black kraft, colored kraft, white or bleached kraft and even printed kraft. For food services we supply CounterKraft white butcher, CounterKraft pink butcher, Sentry Brand freezer papers and steak papers. Our butcher paper comes in both sheets and rolls that are ready to use. If you need industrial paper, we've got you covered inside and out with recycled natural linerboard, virgin natural linerboard, newsprint, white top linerboard, chipboard, polycoated paper, scrim paper and edge protectors.
Offer Custom Printing.
How well does your prospective paper converter help bring your vision to life? Are they capable of printing all colors you need? At Oren International we can source the paper you need or print directly on paper you supply to us. Our flexographic printing now enables us to print 3 colors, up to 73 inches wide and custom projects.
Have the Right Packaging to Suit Your Needs.
Oren International offers paper solutions for a range of industrial use applications such as: paper tubes, cores, cornerboard, bags, boxes, envelopes and industrial liners.
Have a good reputation in the market place for quality and service.
Can your company do all the work in house? Can they offer you the lead times that you need? Our personal contacts in the paper industry run deep and allow us access to high-quality resources and competitive pricing, which we extend to you. When you work with Oren, you experience friendly, personal service and all the facts and best options for your project. We strive to make everything as effortless as possible on your end, and proudly develop lasting relationships with our customers.
What other tips do you suggest when looking for a paper converting company? We would love to hear from you.