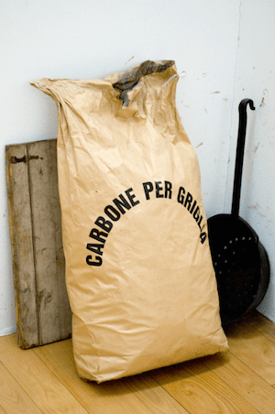 Multiwall paper bags are often used as shipping and storage containers for bulk materials. In many cases, design and production artists can create and adapt multiwall bags that work for your specific needs, from a utility approach that simply identifies your product, to the more difficult task of grabbing the consumer's attention at the point of sale. There are two basic designs of bags: open mouth bags and valve bags, and variations thereof.
Open Mouth Bags
An open mouth bag is a tube of paper plies with the bottom end sealed. The bag is filled through the open mouth and then closed by stitching, adhesive, or tape.
Characteristics:
Open bag
Re-opening devices may be applied so that product remains protected for a longer period of time by the end user
Typically bleached or natural paper
Varying weights
Optional coatings- for glossy effect or to improve frictional characteristics
Optional protective barriers/liner
Common Uses:
Food
Pet Food, pet care
Animal feed, seed
Chemicals, pharmaceuticals
Minerals
Valve Bags
Valve bags have both ends closed (pasted) and are filled through a valve.
Characteristics:
Closed bag
Designed for high speed filling through a valve on spout packers
Biggest benefit is top performance wherever high speed filling processes are used, as well as protection properties
Optional liners where moisture protection is needed
Bleached or natural paper
Common Uses:
Cement bags
Building materials such as plaster and dry mortar
Food
Pet food
Animal feed, seeds
Chemicals, minerals
Detergents, granulates
Multiwall bags are made up of at least several layers of paper products to include inner ply and a printed external layer. Some have a polyethylene foil or polyethylene coated paper layer in between as a vapor/grease repellant protective barrier.
At Oren, we supply the "accessories" that go into making a multiwall bag. Contact us to find out more about Oren's components for creating multiwall bags.