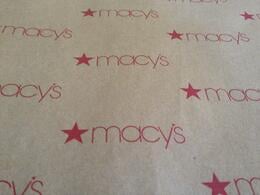 As the fall season approaches, now is the time for retailers to order essential shipping supplies for the holidays. Although you may have accounted for in-house holiday necessities and promotional displays, it's important to keep your shipping materials in mind this season. Between a vast influx of outgoing orders during the holiday shopping season and the desire to market your business to your customers, it's time to order customized kraft paper to fill your shipping boxes.
Smart holiday solutions
Filling your shipments with natural kraft paper not only protects goods, but it's a more economical and environmentally friendly option than foam peanuts or plastic bubbles. Using Kraft paper as dunnage is a smart way to package your products, but it also creates a great opportunity to brand gifts with your company's logo.
Your items will be shipped to many different locations, and your personalized logo printed on industrial paper packaging will stand out to the people receiving packages. As you plan months in advance for holiday season, ordering customized Kraft paper will be one more way to promote holiday gifts.
Notable retailers like Macy's, Bloomingdales and Ralph Lauren have led the way with smart seasonal marketing by using their logo on dunnage and shipping materials during the holidays.
To begin your holiday planning, be sure to order your next batch of Kraft paper dunnage by the beginning of October to meet the holiday shopping season.