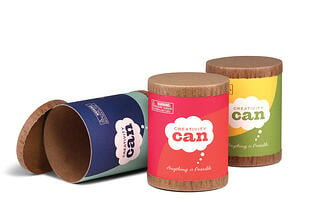 As many tube and core manufacturers know, the success of tube and core products largely depends on the quality of the paper and processes used to create it. Because tubes and cores are essential for many industrial and commercial uses, including tape rolls, paper rolls or sustainable alternatives to plastic products, they require a high level of durability and design.
At Oren, we produce exceptional paper that is specially designed for our tube and core manufacturers to use for a variety of industries. Not only do we offer standard paper for tube and core manufacturing, we offer custom slitting and printing of linerboard.
Accuracy and durability
We take out the guess work when it comes to the printing process. Paper for tubes and cores should be precise each time, and we offer accurate dimensions for printing. Using industrial technology to print and slit linerboard quickly, we can produce extremely precise results.
Tight registration is key to a durable tube or core, and our technology and skill allows us to print paper slit specifically for tight registration of a tube or core.
We ensure accurate orientation of paper printed to meet high standards, for the inside or outside liner of tube or core, so that all logos, workds or images match up seamlessly. On top of that, by accurately slitting printed linerboard, we help reduce paper waste and create a more flawless finished product.
Custom printing
Because most tube and core manufacturers don't have the capabilities to print 4-color images house, we can print high quality, custom branded tube and core paper for markeitng your brand inside and outside the tube or core.
Want to know more about how tube and core manufacturers can reduce waste by using custom slitted and printed paper? Download our free guide to find out.