For tube and core manuf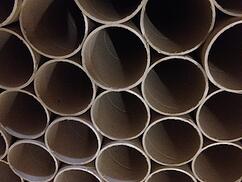 acturers, alignment and precision are key in producing a great product. But what if your paper components aren't getting along? There's no way around a tube or core that isn't adhered correctly. Before you throw out your adhesive, consider if your paper components are the problem first.
Is paper the culprit?
The paper used to manufacture tubes and cores is critical from a bonding standpoint. At Oren, we offer paper components custom slit and measured for tube and core production. Keep in mind that different types and grades of paper adhere better than others. For example, using virgin liner with recycled chipboard can cause the paper to not stick as well. Also, if one type of paper is more absorbent than the other, your bonding issue most likely has to do with your paper components, not your adhesive.
Improve production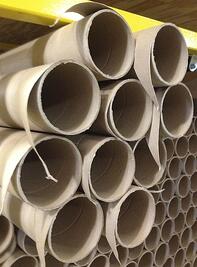 If you find you are having trouble with waste or paper that doesn't bond, your body ply paper might not be compatible with your inner ply or top ply paper components. Signs of a problem are commonly flagging or "dog-ears" (paper that peels from the edge of a tube or core). Do your cores look like this flagging example to the right?
Our paper converting company is always ready to assist you with any technical tube and core questions or issues. Because paper properties, saw adjustment and slit width tolerance all make a difference in your tube and core production, we can guide you in the right direction.
Have more questions about the right type of paper to use for your tube and core manufacturing? We'd be glad to get you out of a sticky situation. Give us a call and take a look at these ways tube and core manufacturers can reduce waste and save money.