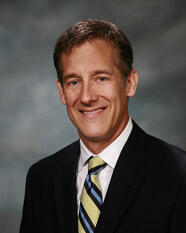 Oren International will be living up to its name and traveling abroad next week accompanying Governor Rick Scott on a trade mission to the Dominican Republic. Oren President, Alan NeSmith, will be representing the company as a leader in the paper converting industry and discussing trade opportunities.
Why the Caribbean?
With the second largest economy in the Caribbean, The Dominican Republic has become an important source for international relationships.
The Dominican Republic currently ranks as Florida's ninth largest merchandise trading partner, with over $5.5 billion in exports. Given Florida's solid relationship with the Dominican Republic and its open market policies, there are ample export opportunities for Florida companies in a variety of industries, like paper converting. This trade mission will feature one-on-one business matchmaking programs for Florida exporters and networking events with Dominican trade organizations.
Our objective
Although we currently ship products to the Dominican Republic, we want to increase our brand awareness on the island and reach customers that we are not currently serving that may not know us or the products we offer.
The importance of international trade
We make it a point to serve a mix of niche markets both domestically and internationally. With diversification brings variety and that help us reduce risk if one market or country takes an economic dip.

Our expectations
We're excited to meet new companies that can use our products as well as secure relationships with current customers. Also, as a custom paper converter, we'll look for products that we may not currently manufacture, and discover ways to use our expertise and equipment to make new products.
Stay tuned for updates from the trip! And remember, you're always welcome to give us a call so we can help you with any of your paper converting needs.