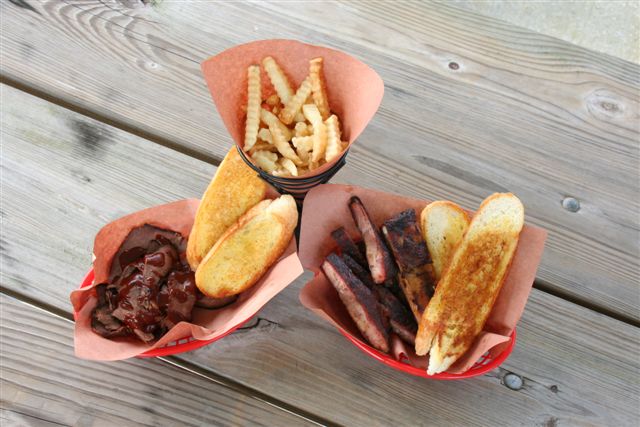 Summer is officially less than two weeks away, and that means more time to enjoy outdoor activities. After the pool parties, trips to the beach or camping adventures are over, it's time to eat. One easy way to entertain guests and soak up the sun is with a cookout. Hosting a party doesn't have to be expensive.

Believe it or not, you can take on dinner and décor all with paper. Find out how a roll of pink butcher paper can help you serve dinner in style this summer.



Dinner is served
You already know that butcher paper is great for crafts and is used in the food service industry, but did you know you could actually cook with pink butcher paper? From steak to seafood, butcher paper can help you craft an exceptionally flavorful and tender dish.
First, make sure you choose the right type of paper to cook with. Freezer paper is coated with polyethylene, so it isn't safe to cook with. Some people even reuse grocery store paper bag for cooking, but they're not sterile, and the inks and fibers can emit toxic fumes when heated. Quality butcher paper is what you should use for cooking when you need paper. It's affordable and safe for cooking, and at Oren International, we use only certified, FDA-approved butcher paper.
Cooking in paper goes way back. The French have been cooking in paper for centuries with a technique named "en papillote," where food is put into a folded pouch and then baked. This method traditionally calls for parchment paper, but other materials such as pink butcher paper and aluminum foil are used to cook herbs, vegetables, sauce and a protein to combine natural juices that produce steam for more flavor.
Seafood isn't the only thing on the menu with butcher paper. Make it a surf and turf meal, and try using butcher paper for your next barbecue cookout. Because brisket and butcher paper go hand in hand, you can wrap your meat in pink butcher paper for the ultimate flavor. Try this recipe that explains how to wrap your brisket.
Keep décor simple
Once you have a plan for your meal, hold on to your paper. Butcher paper is an inexpensive and creative way to line your outdoor tables. Keep children entertained and let them draw on the paper or use it as a tabletop cover for a crawfish or shrimp boil.
Feeling crafty? Create a banner for your outdoor gathering using butcher paper, stencils, paint or markers. To bring your décor to the next level, here are more ways to dress up your paper tabletop cover.
Summertime is about easy living. Keep things simple for your next cookout and put pink butcher paper to work for you.