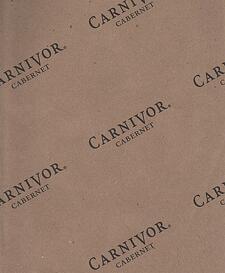 With the surge of online shopping growing each year, Ecommerce is more simplified and accessible than ever before. Features like "one-click" purchases through Amazon and exclusive online discounts for retail stores make shopping online the preferred choice for people on the move. According to UPS, 4.3 billion packages and documents were delivered in 2013.
One packing material that we all recognize is the foam peanut. Shipping with peanuts dates back to the 1960s, as a way to protect items during transit. Today, different packing materials like Kraft paper surpass packing peanuts. Learn why Kraft paper for dunnage is a better option for shipping:
Less waste
When it comes to the impact on the environment, natural Kraft paper as dunnage makes a great substitute for Styrofoam packing peanuts. Styrofoam takes hundreds of years to break down, emits toxic chemicals, and most recycling centers won't accept it. Kraft paper is naturally biodegradable and can be recycled. Using natural Kraft paper also shows customers that your company is actively taking steps to reduce its impact on the environment. And, who doesn't hate that peanut overflow mess when opening up a package?
Branding potential
Creative branding sets companies apart from competition. Your brand logo, website address or other message can be printed on Kraft paper, which also protects items packed for shipping. It will give your product a more polished presentation than bland, messy peanuts and provide a new avenue to promote your brand.
Can you customize a peanut?
Foam packing peanuts take a 'one size fits all' approach, while Kraft paper is infinitely customizable for your packing needs. No matter the size of the package, large or small, Kraft paper can be cut to any size. What about odd shaped objects? Paper can be easily molded to fit any shape or package size, whether shredded, balled or folded, and is more compact than Styrofoam peanuts
When its time to reorder packaging material, remember that natural Kraft paper is affordable, practical, eco-friendly and more versatile than using Styrofoam packing peanuts to protect your product during transportation. We're here to help you get started. Find out how branded Kraft paper can enhance your product delivery.