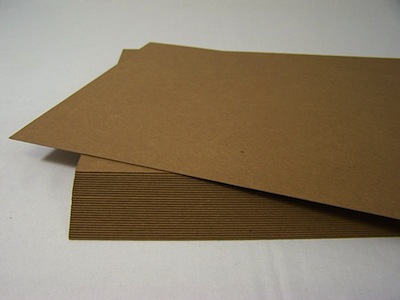 Also known as cardboard or paperboard, Chipboard is thick paper of pressed fibers, usually made from 100% recycled paper. The material is can be made in a variety of grades from very thin to very thick to create different products. Chipboard, made by pressing layers of recycled fiber together to form a larger piece of material, is also affordable and an eco-friendly alternative to other manufactured materials. Here are four of the best ways to use chipboard.


1. Packaging
Chipboard packaging cartons are made from a lightweight form of chipboard to keep items in place and stable during shipping. Chipboard is also used in the food service industry for lightweight packaging solutions for foods such as cereal.
2. Books and scrapbooking
Lightweight chipboard products are popular in the scrapbooking world to add dimension to scrapbook pages. Chipboard can be painted, designed or covered with material or patterned paper. Chipboard is also a light and affordable product used for binders, calendars, frames and backing of notepads.
3. Flooring and countertops
Thicker, more substantial chipboard is made from bonding small pieces of wood together instead of paper, and is commonly used in the construction of flooring and counter tops. Paperboard can be used as a cost-effective alternative to wood or concrete, especially in flooring.
4. Furniture
High-grade chipboard can also be used to create lightweight furniture like tables, stools, benches and bookcases. This type of chipboard is covered in a veneer or laminates to make furniture, which can be less expensive than solid wood.
At Oren International, chipboard is among the many paper products that we produce and customize for paper manufacturers and distributors. Contact us to learn more about how our paper converting company can take on your custom paper projects.