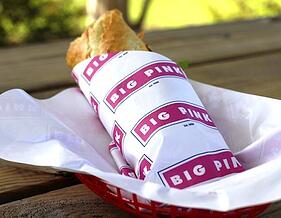 Few things can harm the reputation of a food distributor, restaurant or grocer like a real or perceived health code violation.
Think about the hit Taco Bell took when one of their employees posted a picture of himself licking their taco shells. Or when rats overtook a New York City KFC's and it made the evening news. Though these are extreme cases, when your customers purchase something from you that they or their family consume, even a hint of unsanitary products or inappropriate practices can be a huge problem.
Serving food involves a serious level of trust. Customers trust their health and well-being to the people who work along every step of the path from farm to table. They need to feel comfortable that food service organizations are just as concerned about their health as they are. .
One of the most impactful points about a supposed health code violation is that it doesn't even have to be true or proven to cause irreparable harm. Once a restaurant or deli has a strong enough reputation for poor practices, it's hard to regain a positive image.
The FDA and why it matters
The Food and Drug Administration is responsible for protecting and promoting public health through the regulation and supervision of a wide range of products from food safety to medical devices. Because of the power of the FDA, restaurants or meat processors have an opportunity to let the administration be their advocate by using FDA approved products.
One item that many food service professionals use is freezer paper and butcher paper for direct contact with food. Why not offer 100% FDA approved butcher paper and freezer paper to show your concern for safety?
By choosing FDA approved Butcher paper from Oren International, restaurant owners have peace of mind of knowing that the paper used to wrap customers' food is clean and sterile right off the roll. Are you sure your butcher paper is 100% FDA approved? Contact us to learn more.