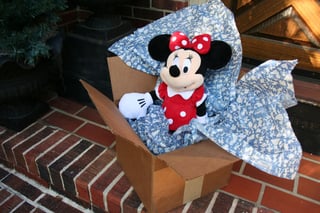 When it comes to branding, no packaging detail is too small. Just ask the Disney Co., which ships countless packages daily from fulfillment centers around the globe. Despite being one of the best-known brands in the world, the company still recognizes the importance of the smallest details.
That's why Disney recently branded the paper it uses inside packages it ships from its packaging and fulfillment center in the Southeastern United States. Disney selected custom-printed kraft paper from Oren International to personalize its packaging process.
Prior to the custom paper, Disney was using pre-printed boxes that featured Disney branding on the inside of the box itself. Products including stuffed animals and embroidered blankets were wrapped in plain white tissue paper and placed inside the boxes for shipping.
Now, when this distribution center receives a customer order, it instead uses the custom-printed kraft paper emblazoned with Disney characters to wrap the product that will go inside of the box for shipment to consumer.
Better marketing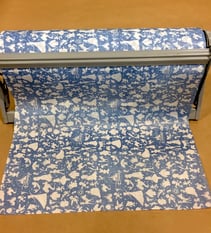 The benefits of transitioning from branded boxes to branded paper have been immediate and apparent. Disney, like other companies our paper converting company has worked with, has discovered that making a small change can have a big impact.
For Disney, the kraft paper is more effective from a marketing standpoint, and offers a better presentation. Children love it, and it's more attractive than plain white tissue paper. It's also more versatile.
But perhaps the biggest win for Disney — and any company considering branded paper — is that it is much more cost effective to order custom printed rolls of paper than to print custom designs or logos on every box.
Big impact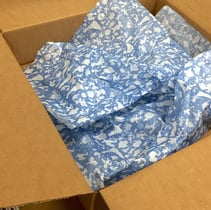 You don't have to be an organization the size of Disney to benefit from tailored packaging paper as a branding tool. Custom paper solutions span across packaging, food service, and retail to provide printed paper can make a big impact on personalizing your business and amplifying your brand.
In this day and age where there is so brand competition, Oren understands that people don't just want to buy a product — they want to buy an experience.
Learn more about our custom branded paper today to see how your business, or your client's business, can benefit from custom-printed kraft or butcher paper.