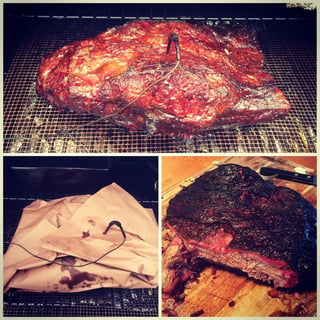 Peach (or pink) butcher paper has been around for a long time, but it's growing popularity in the food service industry has truly taken off in the past few years. Ever since Aaron Franklin became a national celebrity chef by teaching us all how to perfectly smoke a brisket using pink butcher paper, this colorful and functional paper product has taken the BBQ world by storm. Professionals and backyard enthusiasts alike have realized the power of pink.
Of course, there's a lot more to peach paper than wrapping a brisket. It also holds its own as a highly versatile material for wrapping prepared food, storing fresh meat, lining baskets and trays, and much more.
To continue to bring you the most relevant topics in the food service and paper converting industry, we've pulled together several of the best barbecue experts around to determine why peach butcher paper is the go-to tool for chefs across the country. The result is our latest downloadable guide:
4 BBQ Experts Reveal Their Secrets of Cooking with Pink Butcher Paper
Inside, you'll discover the aesthetic and functional value of peach paper. You'll learn why you're missing out if you're wrapping BBQ in foil. And, you'll find out more about the origin of the craze surrounding this great BBQ asset.
Get your free copy of this brand new report, and learn the tricks of the trade from these barbecue experts today.