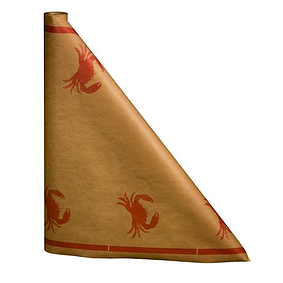 Butcher and kraft paper have become popular tools of the trade for restaurants from coast to coast. Using paper rolls in a restaurant establishment can have many benefits, from aesthetics, to functionality, to smart and effective branding. Using paper to cover tables has become one of the most popular uses of these types of paper. If you've been thinking about trading in tablecloths for rolls of paper to cover tables, you're in good company.
Many chefs and restaurants are using paper on tables to achieve a unique style and look that makes them stand out from other eateries. There are a couple of options when it comes to integrating paper rolls and most restaurants use either white or brown paper. White paper can offer a crisp, clean look, while brown paper — which is actually natural unbleached kraft paper — can suit restaurants looking for a warmer or more natural look and feel.
Either of these paper stocks can be used for branding purposes as well. Thanks to flexographic printing, paper used to cover tables can display logos, images, or even menus. It can also be used to print a specialty cocktail list or otherwise highlight a unique feature of the restaurant.
Let's take a look at how some popular restaurants are benefitting from the use of paper rolls:
Unique Look and Atmosphere
Using paper to cover tables works well for restaurants wanting to adopt a unique setting inside their establishments. It also offers a simple and affordable way to quickly revamp an existing style.
Bonefish Grill is one of the well-known restaurants that's capitalized on the use of table top paper to cover tables at its locations throughout the United States. Bonefish Grill has used both white and brown paper in recent years. Rolls of paper make it simple for restaurants to adapt their decor and style quickly depending on the design theme they're aiming to achieve.
Restaurants can also use a mix of brown and white rolls to change the ambiance of the establishment at different times of day, or on different days of the week. For example, tables covered in brown kraft paper can make for a more casual lunchtime atmosphere, while white butcher paper might make for a more clean and crisp table covering for a formal dinnertime tablescape.
Custom branding
James Beard award-winning chef and TV personality, Andrew Zimmern, has also capitalized on the paper trend. Zimmern has made a name for himself with his Bizarre Foods series on the Travel Channel and for his fast-casual and food truck enterprise AZ Canteen. In Zimmern's case, he isn't covering tables with paper rolls, but using paper rolls printed with his unique branding and logo to line food baskets and wrap his delicious and unique recipes. In fact, his yellow, black, and white paper has become a trademark of the Canteen enterprise.
Branding can be executed by partnering with a paper converting company using flexographic printing machine to transform a standard blank roll of butcher paper or kraft paper into a custom printed branding tool for your restaurant.
See how Oren International recently branded natural kraft paper to cover tabletops for a Norwegian cruise line's Crab Shack eatery.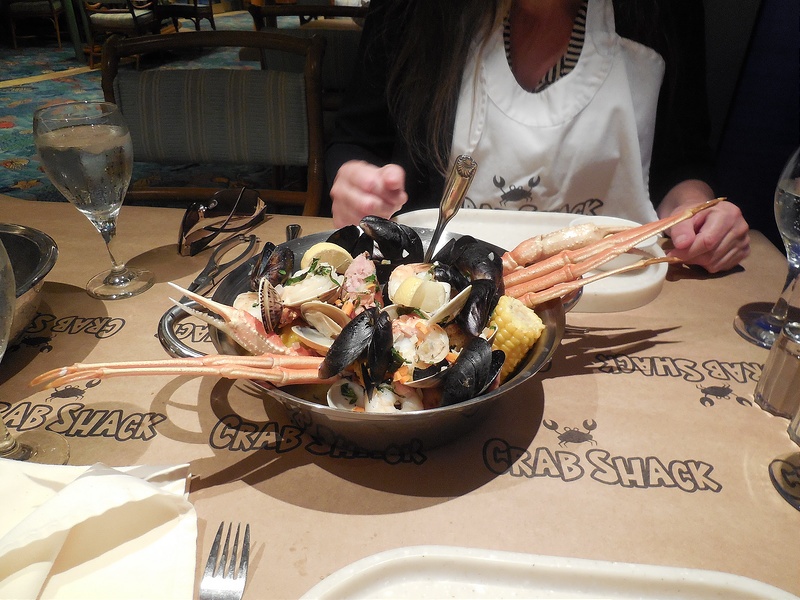 Economical and Environmentally Friendly
Aside from paper rolls keeping restaurants on the cutting edge of decor and branding, paper rolls provide a much more affordable means of covering tables when compared to cloth and linens. These require more upfront capital to rent or purchase and there is also significant expense associated with keeping them laundered.
Paper costs less to purchase, especially when ordered at a high volume. Covering tables with paper rolls can also be done quickly, and better accommodate the surge of customers common with the lunch or dinner rush successful restaurants typically experience. Table coverings can be pre-cut and ready to go, making table cleaning and setup easy and hassle-free.
In addition to affordability, paper is environmentally friendly, too. Butcher paper and kraft paper are highly biodegradable, and restaurants have the option of using either virgin paper or recycled paper.
Oren International supplies paper rolls to restaurants and specializes in customization and branding with flexographic printing. We offer printing in multiple colors on the front and back of paper, offering you an effective and affordable option to add marketing and branding to your paper.
If you'd like to learn more about how your restaurant can benefit from partnering with Oren for paper rolls and branding, contact us today.