Manufacturing is one of the many things that has contributed to America's success and it continues to propel our country's economy. Today, manufacturing accounts for 11.1% of gross domestic product in the economy. Manufacturers contributed $2.44 trillion to the U.S. economy in the first quarter of 2021, according to the National Association of Manufacturers.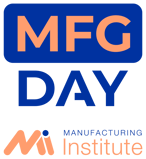 Nine percent of the U.S. population is employed in the manufacturing industry, and as of 2021, more than 351,000 people are employed in paper manufacturing, according to the Bureau of Labor Statistics. As a paper converting company supporting the manufacturing economy in Florida, Oren International is proud to be part of that number, and to contribute to the local and national economy.
Growing the Next Generation of Manufacturers
The Manufacturing Institute and Deloitte said in a recent report that nearly 4 million manufacturing jobs will likely be needed over the next decade, yet 2 million are expected to go unfilled due to the skills gap. 80 percent of manufacturers report a moderate or serious shortage of qualified applicants for skilled and highly-skilled production positions.
At Oren International, we are passionate about growing and nurturing the next generation of manufacturers and helping to fill this gap, not just in Florida, but throughout the United States. That's why we're proud to support National Manufacturing Day each year. We're joining the movement to fill the #skillsgap and inspire the future workforce this #MFGDay21!
Paper has been the fiber of our business since we first opened our doors in 1996. As a leader providing innovative paper solutions, Oren works with distributors and companies around the globe to meet nearly any customized paper need. We manufacture our products locally in Pensacola, but we ship our products worldwide.
One of our most popular international shipments is pink butcher paper. It has rekindled interest in the art of barbecuing and smoking delicious fare in the United States, and now pink butcher paper is gaining popularity outside of the U.S., too. We've recently shipped pink butcher paper as far as the Netherlands, Czech Republic, Finland, Sweden, Switzerland, Germany, Belgium, England, the United Arab Emirates, Vietnam, Thailand, Singapore, Australia, and Puerto Rico.
Our paper serves a variety of other industries as well, from branded paper for lining restaurant tables and trays to custom paper used for packaging and shipping. Through the latest machinery, our paper converting company offers manufacturers, big or small, custom paper solutions to help achieve their end goals. We look forward to showcasing our manufacturing power during National Manufacturing Day.
#Get Involved
In 2012, former Governor Chris Christie of New Jersey proclaimed the first official National Manufacturing Day, and President Barack Obama signed the Presidential Proclamation in 2014.
Getting involved in National Manufacturing Day is a great way to support the manufacturing industry throughout the United States. To do so, simply search for a list of local manufacturing events in your area that will allow you to explore innovative ideas and collaborate on new technologies. Be sure to use #MFGDay21 when posting on social media.
We're proud to support National Manufacturing Day from our local headquarters in Pensacola, Florida and throughout the countries through our relationships with paper manufacturers and distributors. Learn more about all of the paper solutions we provide to manufacturers at Oren International today!