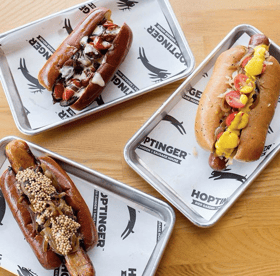 As a company specializing in restaurant branding and marketing, you're well aware of the fierce competition your clients face in the foodservice industry. No matter how unique their concept, or how great their food, they're still facing towering odds against long-term success. In fact, 60% of new restaurants fail in their first year, and 80% fail within five years.
You're likely always on the lookout for ways to help your clients stand out above the crowd and give them the chance to shine where it counts: in the minds (and mouths) of happy customers.
So what can you do to help restaurants establish a powerful, positive brand, and rise in popularity over their competition, all without overextending their marketing budget? Here are three easy, inexpensive tactics that have proven effective:
Refresh the packaging for to-go orders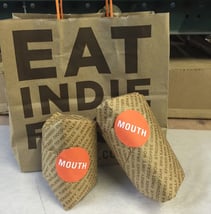 Despite the cost of low-volume custom printing coming way down in the last several years, many restaurants still use completely unbranded to-go order supplies, or supplies they originally designed years ago and have never thought about again.
This is a wasted opportunity to grab customer attention - both that of the person already buying your food, and that of anyone who sees them eating it. Combining high-quality, affordable paper supplies and custom flexographic printing, it's possible for a restaurant to change up the style and look of their to-go order packaging regularly. This can be used to enhance branding and/or to promote monthly or seasonal specials, new menu items, or virtually any other limited-time offer.
Take advantage of in-store paper supplies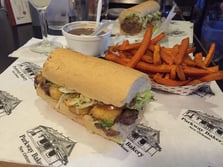 Many restaurants, delis, and fast-food locations use a lot of paper for things like sandwich wraps, tray liners, and even an inexpensive and convenient alternative to traditional tablecloths.
If all that paper is blank, it's a wasted opportunity. Again, thanks to the versatile and economical options available through flexographic printing, all these commonly used supplies can be customized to include the restaurant logo, contact information, coupons, or any other branding or marketing message you can think of.
Have they considered unique tear-off menus?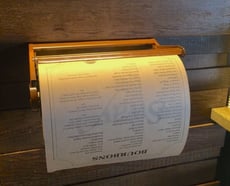 While this may not be the right look and feel for every restaurant, the tear-off menu trend is picking up steam across the country with a lot of different restaurant types experimenting with these unique, convenient, and inexpensive options for disposable menus.
The standard design is a roll of natural or bleached kraft or butcher paper with the menu printed on one side. The roll is hung conveniently near the entrance where the host or hostess can pull down and tear off a new menu for every customer who walks through the door.